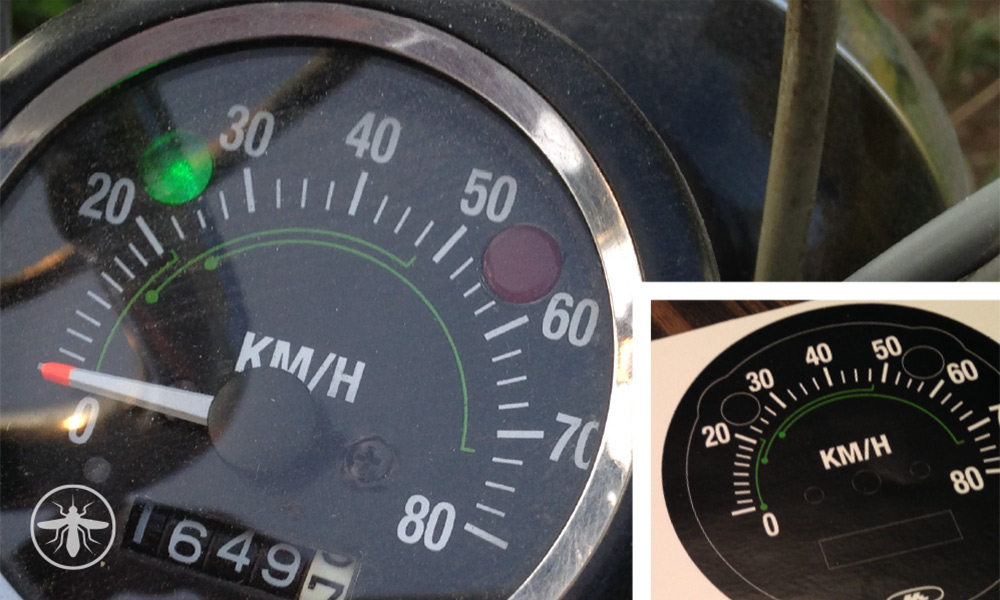 My Favorite Honda CT70 modification
Almost 4 years ago I performed a conversion on my CT70 speedometer (1972). Although the odometer still reads in Miles, the numbers on the speedometer are now in Km/h instead of Mph. Unfortunately I didn't take a lot of process pictures; but here is how I did it:
Remove speedometer from CT70
Carefully pry-open the speedometer and remove the face plate (This took a very long time and I would recommend purchasing another speedometer if you don't want to damage yours)
Scan the speedometer's face
Retrace overall shape in Adobe Illustrator and convert the numbers to Km/h (Metric baby!!)
Get the face printed on adhesive vinyl
Cut, install new label over original speedometer face
Reassemble speedometer and enjoy!