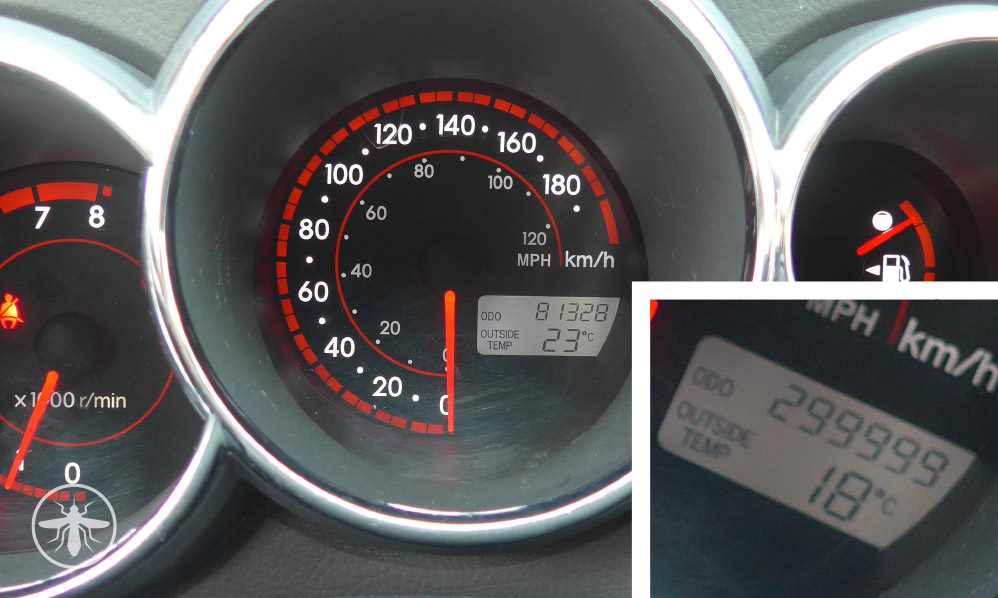 Hi there!
Not too long ago I was excited to reach 300 000 km in my 2007 Pontiac Vibe. Unfortunately the odometer was built to stop working at 299 999km! What a disappointment.
What are the options once your odometer locks at 299 999km?
The easy option would be to set Trip B to track your future millage. The downside of this option would be in the possibility to lose the information. Trip A and Trip B are automatically reset if you unplug the battery, or if dedicated fuse decides to let go.
I track my millage for work and for scheduled oil changes, so I decided to replace the instrument panel with a used one from a scrap yard. I found one locally that had around 80 000km. That leaves me another 220 000km to go! (Not sure I'll go that far).
The dealer can reset the original cluster for around $350.00 + taxes; and it can take upwards of one week before you get it back. Not really worth it for an older car like this.
Important Note:
It's illegal to falsify odometer reading in a vehicle. When selling the car, you have to tell the future owner what the actual car millage is. In my case I kept the original cluster and wrote when it was replaced, along with how many kilometers were on the new one.
Anyways, on to the pictures!